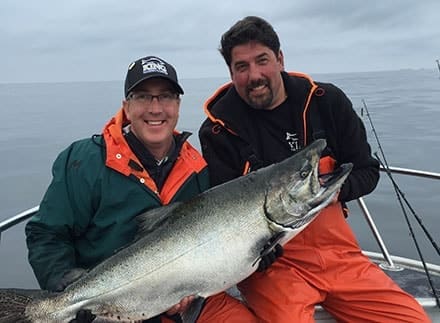 "We aim to provide customized, luxurious travel packages which never disappoint. At King Pacific Lodge, we will help you plan an unforgettable, one-of-a-kind fishing vacation."
As a family operated business King Pacific Lodge strives to exceed guest expectations by going beyond a corporate objective. The owners of the Lodge are on-site and engaged, sincerely committed to providing the very best experience for their guests.
If you've been searching for the absolute best Chinook and Coho salmon fishing trip, in the most spectacular setting, and with the highest degree of personalized service . . . look no further. Choose King Pacific Lodge at Milbanke Sound.
We look forward to speaking with you soon!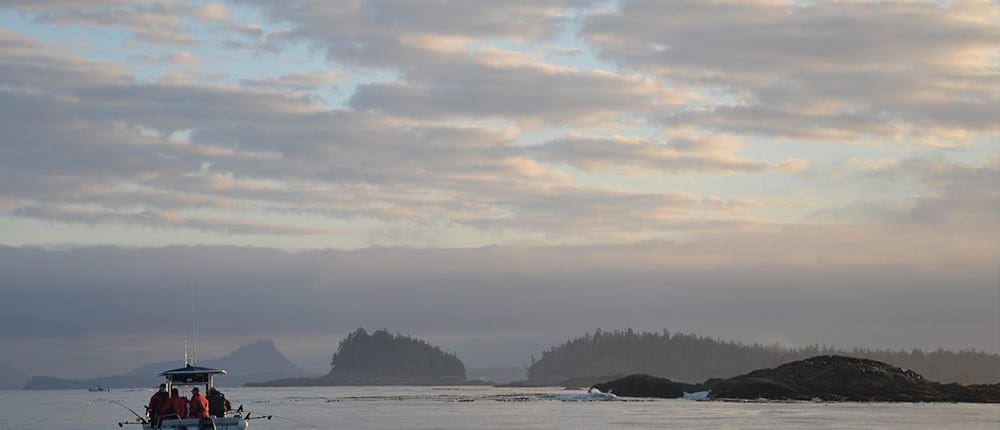 George has had a passion for fishing since a very early age.
He's enjoyed over 25 years within British Columbia's Sport Fishing Industry including 22 consecutive seasons at remote luxury lodge locations.

"This is a people business – not a fish business" George has said "Fish do help though….".
To that end, George has been involved with maintaining sport fishing expectation and opportunity by participating in many BC advocacy and environmental organizations. He's a long standing director of BC's Sport Fishing Institute, participates on the Federal Governments Sport Fishing Advisory Board and recently appointed to the Northern Panel of the Pacific Salmon Commission.
Community involvement is critical to the business and George has built and values his long standing relationships along BC's North Coast.
George welcomes you and will build upon his experience from past roles as President, West Coast Resorts and now President and Founder of King Pacific Lodge.
"Let's get out and enjoy what BC has to offer".
Welcome to the King Pacific Lodge
GEORGE CUTHBERT